Pokkoli Productions Videos and Poetry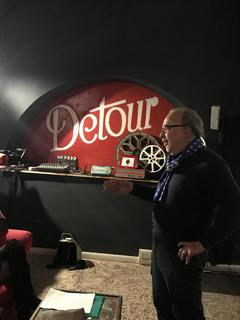 I am an independent video maker, actor and poet and I have made up my mind to start a blog of my own. Now that the coronavirus has pulled a dark curtain across the scene, I won't be able to invite you to any performances or cine club viewings of my work anytime soon. Here you will find featured my short videos, video essays and occasionally, poems, as well as photos and reflections on my creative process. Hoping you'll find something that will make you laugh or stop to think, I invite you to click and enjoy.


My latest video, DEBT (2020). A story of dispossession in our times
Throwback: A big bug interviews me about a project originally made for the Open University film course 2011.
The Cosmic Omelette, a dystopian sci-fi fairy tale (2017)